JordanAcoustics
Developing a beautiful and powerful platform for showcasing the very best gear money can buy for audiophiles.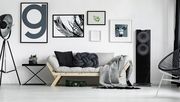 The Challenge
We were lucky enough to work with Jordan Acoustics on a site launch in 2015 so we already had a great working relationship. Back in 2015 when the site first launched it sat head-and-shoulders above the competition, but in the time following many of those levelled-up and even copied a lot of what we had worked on. Jordan pride themselves on their innovative stance in the industry and that had to carry over to the website both then and now.
The team approached us in mid-2018 with a brief to reimagine the site, placing more focus on the products and innovating with the design and functionality so they could once-again be best in class for their industry. The site had to be easily navigable and intuitive, but at the same time convey the premium nature of the products they're selling.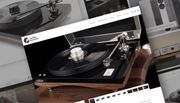 The Solution
Fashion industry websites served as a great source of inspiration for the UI/UX component of the project. We also spent time looking at the user journeys and content hierarchy used on sites selling more technical products so we could figure out the right balance. The customers heading to Jordan are not only discerning in aesthetic taste, but they also want to know detailed specifications of each product to help them understand what products will be a good fit.
We wanted to blend aspirational and dynamic lifestyle imagery with more typical product shots to create something beautiful and ultimately useful. We added key features like collapsing product information and full-page image galleries allowing users to maximise any image on the page.
We implemented Craft CMS and Craft Commerce for the backend, making use of powerful features use as image focal point and matrix blocks to give the content team at Jordan infinite possibilities when it came to laying out their content.