Proven Process Unique Approach
We pair beautiful and meaningful design with true technical understanding & innovation.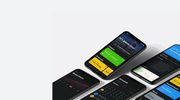 Case-study — TrainMyAthlete
We are Ether Creative. We design and build digital products for amazing brands and businesses – web design, mobile app development, web apps, Craft cms development, branding, and more.
Based in Maidstone, we are a team of talented and passionate designers and developers, crafting the future for our clients through digital channels. All our development and design work is done by us, meaning from initial concepts right through to delivery, it's all in house and tightly managed.
We pride ourselves on the countless hours we put into R&D so that we can consistently provide the best marriage of design and technical implementation for our clients.
We're the digital agency you've been looking for.