JustSpecs
A compelling brand and online ordering experience for an online glasses retailer looking to give back.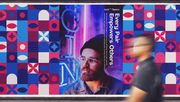 The Challenge
When Tanjit, the founder of Just Specs, approached us he was already operating the Prison Opticians Trust; a successful charity that supplied affordable glasses to prisons used training in optometry to help rehabilitate inmates. Building on this success Tanjit wanted to launch a consumer-facing brand that he could use to further the ambitions of the charitable trust. Through purchases on this new eCommerce website, customers would be able to directly contribute to the trail-blazing work Tanjit and his team were doing in this under-served space.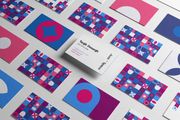 The Solution
The solution was twofold; first, we had to develop a recognisable and unique brand that helped Just Specs stand out from other online glasses retailers. Secondly, we needed to build a simple and user-friendly online purchasing and prescription logging experience.
One of the critical elements of the business model was to allow customers to be able to add their prescription into the website so that the team could assemble and configure to order. We achieved this with a combination of Craft Commerce, custom business logic and third-party integrations such as Mira.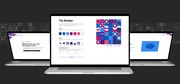 I have been impressed by Ether's creativity and problem-solving skills. We asked them to design a site that is quite complicated, and although it took time, the end product is of the highest quality. Alex is a great communicator and able to understand client problems and put them into a language his coders can make it work. I have found working with this agency a good experience - they are straight talking and quite simple to get along with - I don't feel they've tried to pull the wool over my eyes or make me buy things that I don't need.

— Tanjit, Founder & CEO