Arix Bioscience
A new brand and website for the UK's leading public market biotech and life-sciences investment firm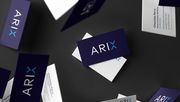 The Challenge
Arix came to us initially with a brief to reimagine their website. The old site lacked structure and the ability to tell the compelling stories of their portfolio and unique investment strategy. The new site needed to be easily navigable and give everyday and seasoned investors alike the ability to understand the nuances and game-changing nature of Arix. On top of that, the site had to hit all the regulatory tick-boxes, ensuring anyone with stocks in Arix was able to find what they needed with ease.
Our Approach
As with all our projects, we kicked off with a research sprint, aimed at understanding the challenges and using that intelligence to hone our solution. Following a successful sitemap and wireframing cycle we were ready to apply our design thinking methods to produce a site that Arix could be proud of and investors and portfolio companies could align with.
The Branding
We kicked off brand strategy with a concept sketching workshop. The result? A strong collection of striking marks capable of conveying the intrinsic link between scientific innovation and smart capital.

The key was simplicity. We started by creating a bold mark that signified the focus of Arix; a split 'X' that is formed of two arrows 'focussed' in on a central point. We decided early on that this mark should integrate tightly with the typography, which led to the inclusion of it in the core mockup. The simplicity and strength of the mark allowed us to develop a system around it that scaled well.
We chose one extensive typeface family - Mark OT - that could work across brand applications to feel all-inclusive. The leading colour, Electric Blue, formed the core of a versatile primary palette.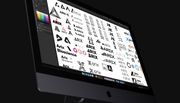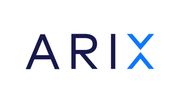 The Website
The site needed intensive information re-architecture and content strategy, including key attention being placed on the investor section - a regulatory requirement. From content strategy to wireframes to page design, explaining the value proposition and the differentiating factors was key. The modern new brand system encouraged creative flourishes in UX/UI design, such as engaging page transitions and scroll based animations.

We developed the HTML, CSS, and JavaScript in a manner that allowed for modularity and reuse, building out our own component-led systems. This created a front-end platform that was simple to build on, enabling Arix to quickly add new pages and additional content in the future. We also optimised for responsive situations so content could be consumed on virtually any screen size or resolution.
The back-end is built on Craft CMS, which we love for its versatility and intuitive interface. Because the investor content was so key to this project, we created API integrations with key investor news sources and worked with third-party tools for real-time investor data. As with many redesigns, we also diligently audited and migrated legacy content like blogs and other long-form editorial pieces into the new content management system. It was important to affect Arix's existing SEO rankings and traffic as little as possible.